The Arena
I Am Here gives us the courage, confidence and skills to signpost fellow Team Members to help and support when needed.
Our Programme
I Am Here is a voluntary programme. Team Members can choose how they wish to learn and their level of participation in the programme.
Some Team Members will voluntarily choose to become Tribe Members and support mental health and wellbeing awareness in their organisation.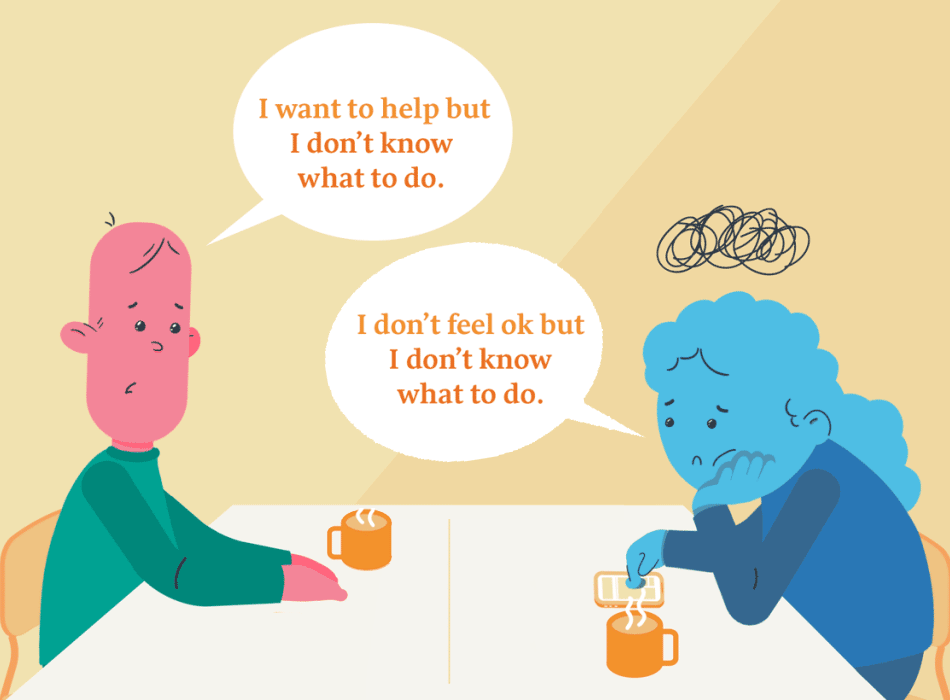 The role of a Tribe Member is to:
Learn the fundamental principles of I Am Here.
Embrace the belief and behaviour to it's ok not to feel ok; and it's absolutely ok to ask for help.
Be an enablement of the community through peer to peer support.
Promote the I Am Here programme throughout the workplace.
A Tribe Member can choose to become an I Am Here Ambassador. Ambassadors:
Build courage, confidence and skills to actively support those in need of help, by signposting help and supports available within the workplace and the community – the right help and support, at the right time.
All Team Members, and their friends and families in the community, have ongoing access to a tailored learning content calendar.
To truly understand I Am Here, we invite you to explore The Arena.
What our Clients say
"Thanks to all the team for their ongoing support and their authentic passion and desire to make a meaningful difference to the lives of our staff and their families."
Wesley Duffy, Head of HR, Ireland & Europe, John Sisk & Son Ltd
Our team actively manage the programme with you.
Activation
Supporting the technical side of delivery, The Arena and its contents to you in an easy and streamlined process.
Developing a tailored Activation plan to ensure maximum awareness of the I Am Here programme amongst your Team Members, the adoption of the initial eLearning and the ongoing onboarding of new Team Members in participation.
The ongoing learning and participation in The Arena is supported with active content plans, integration with existing communications and monitoring and reporting on adoption and engagement with the I Am Here programme.