It's ok not to feel ok; and it's absolutely ok to ask for help.
I Am Here is an evidence-based mental health and wellbeing programme for the workplace. It builds courage, confidence & skills in teams to connect people with help and support when needed which increases the use of help and supports both provided by a workplace and within the community. I Am Here helps create a compassionately connected team of people in the workplace and beyond.
1 Awareness into Action, A Holistic Approach to Cultivating Mentally Healthy Workplaces in Australia. Allianz Australia 2019.
What our Clients say
"I Am Here is so much more than a mental health awareness programme in our workplace, which is what we originally set out to implement. Instead, it is fast becoming a way of life!"
Sharon Balmaine, Head of Human Resources, Fáilte Ireland

The Arena
The Arena is the hub of the I Am Here programme. This is where Tribe Members connect, share stories and experiences, access help and supports and continue their learning. It is a safe 'virtual' space where community and conversation thrive.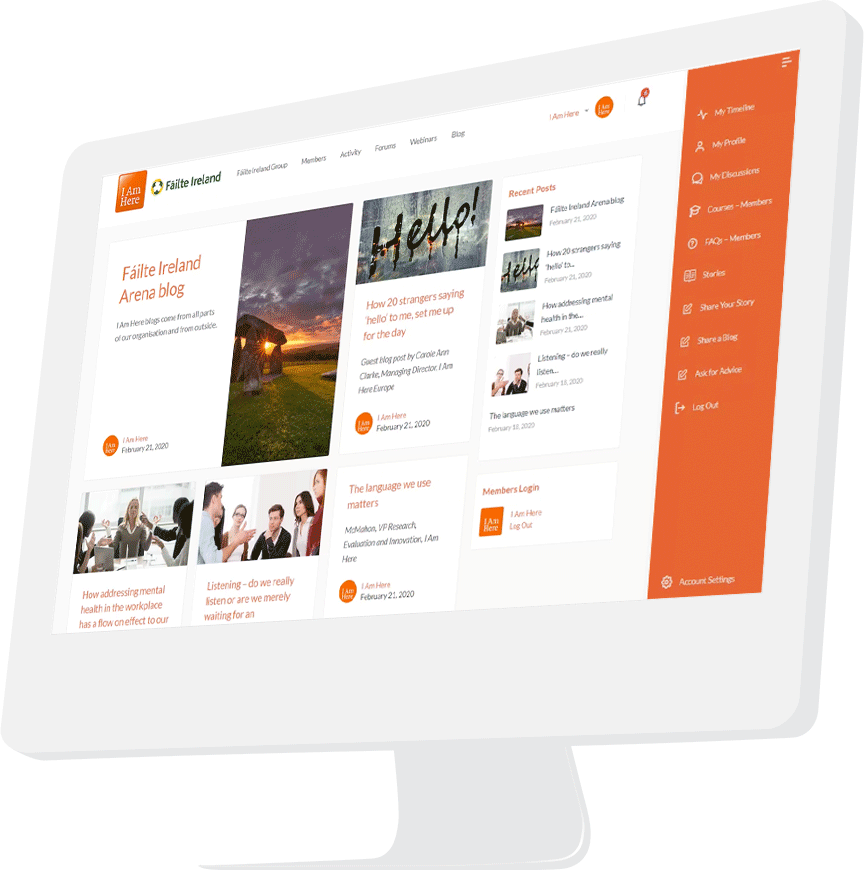 Trusted by Clients